......................................... 'good artwork for what good?......................................

ART LIFE . . .core philosophy . . . . . . . in concertina tabs below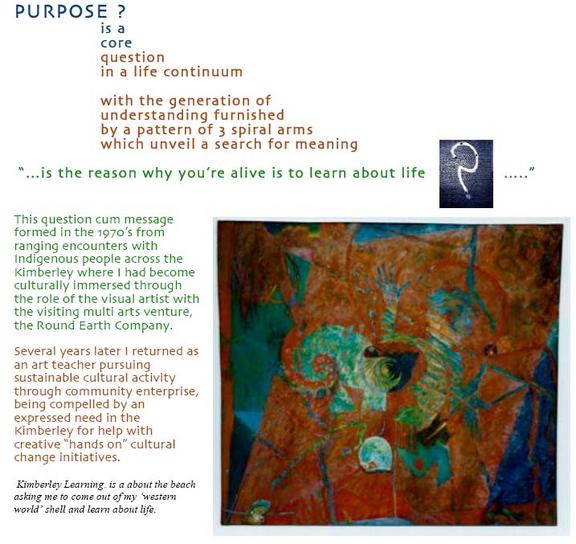 Mowaljarlai Influence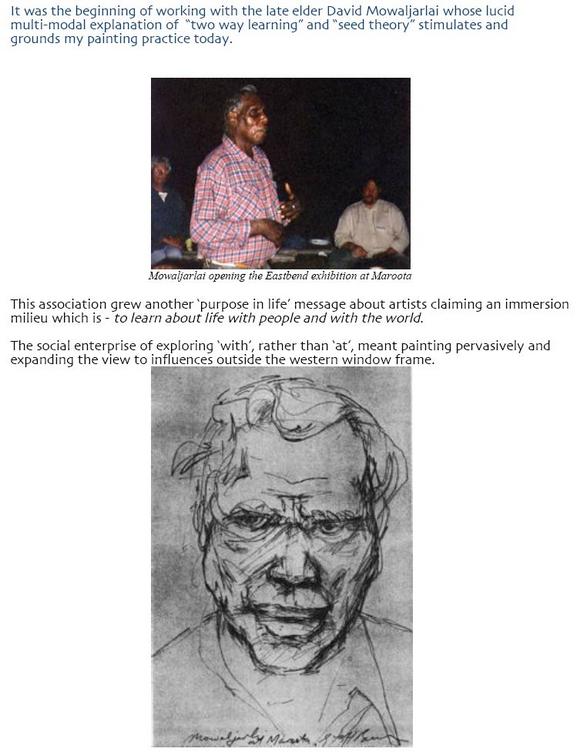 My whole world is my exhibition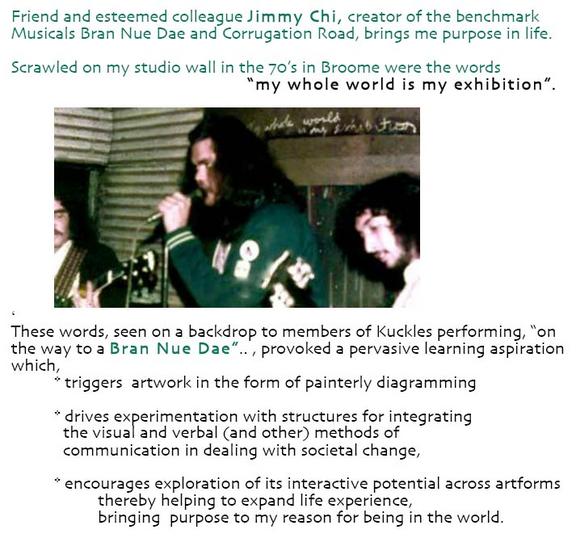 Is my being speaking? is the inner out there?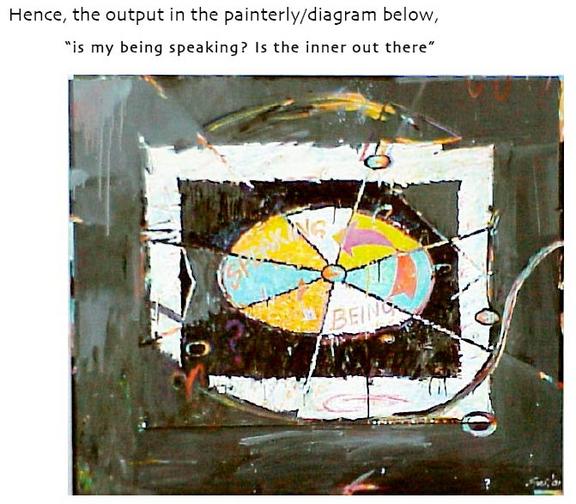 The journey towards Purpose and Painterly Diagramming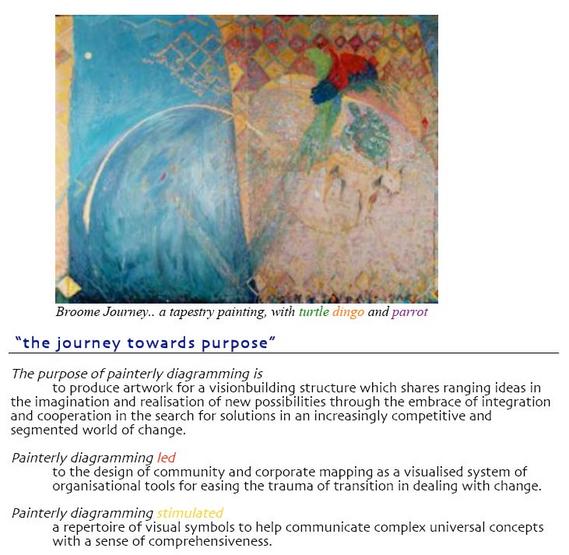 Symbolic Image for claiming back a universal media role for artists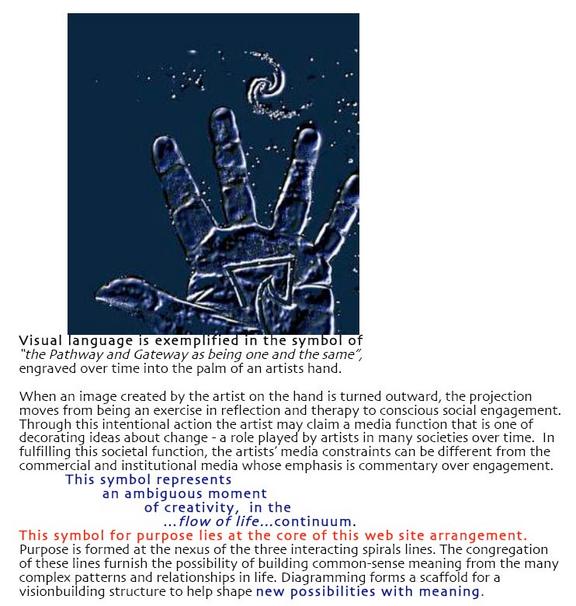 3 Spiral Density, using coincidence in imagining whole systems and shaping solutions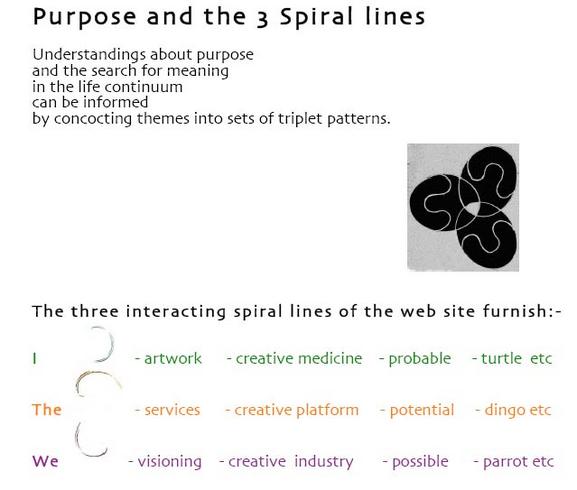 Painterly Diagramming - a means for sharing and questioning Purpose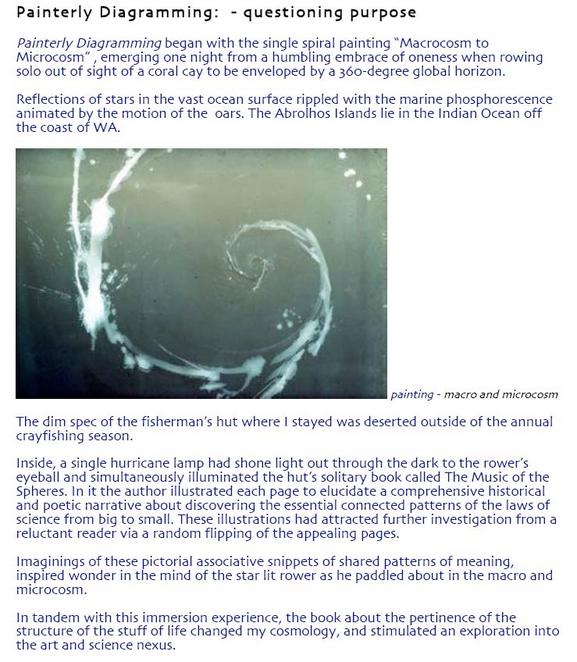 PNG Twist- artist as the canvass
Painterly origins of Catchment Thinking in the flow of life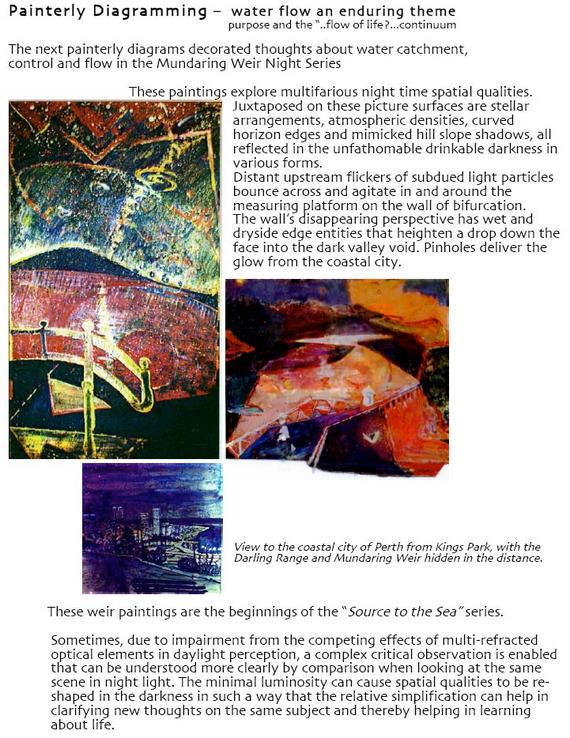 Bus driving metaphor- Artists moving change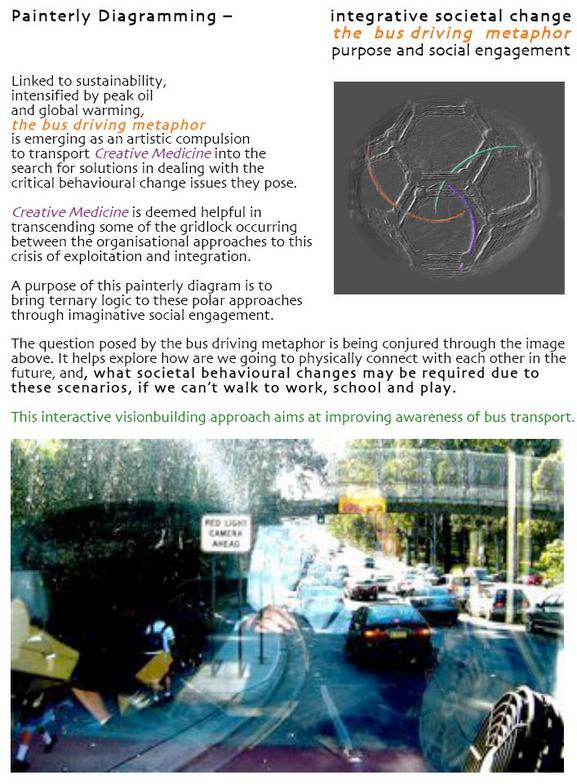 George Finey 's daughter and the origins of bus metaphor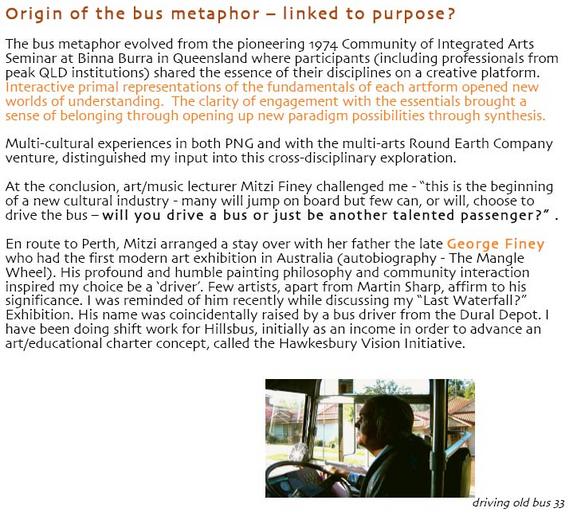 Jimmy Chi, a cultural bus driver, and chassis builder bringing meaning, a sense of purpose ,and a Brand New Day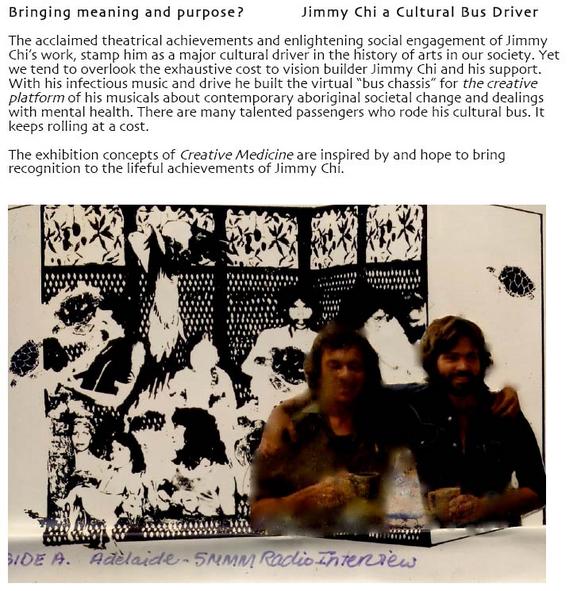 Tourism as Environmental Theatre,
Ferry Magazine article 1990 -
Origins of MIllion Signs philosophy, a "Secret River" connection.